South Jersey's Trusted Choice – Since 2010
Mold Remediation & Inspections
Hoarding & Biohazard Cleanup
Deep Cleaning & Disinfection
Get help quickly if you think you have mold in your
New Jersey home or business
"*" indicates required fields
South Jersey Owned
MasterTech is the most trusted source for mold removal and bio and hoarding cleanup in South Jersey.
Certified, Licensed, Insured
We use cutting edge technologies and tools to ensure you get accurate results, quickly.
Mold Free Warranty
We offer premium-quality work with safety as our top priority, all of our services are backed by a warranty.
Trusted by HGTV & DIY
We come highly recommended by multiple homecare experts and are trusted by HGTV and DIY Networks.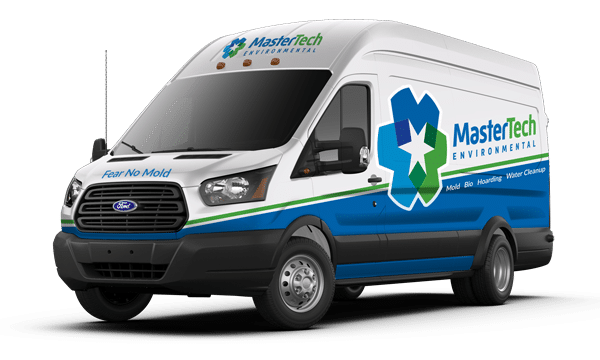 Remnants of raccoons, mama and babies, in a small attic space with only gable vent accesses. Somehow the team of Tony and Wayne were able to access, remove the existing... read more insulation, clean up and apply an antimicrobial to the area. Final steps were to replace the insulation with new material and put up the wire mesh covering the broken gable vents. Tony went one step further and added an external plastic bag covering to prevent rain from getting in, with a reminder to have it replaced ASAP. Tony and Wayne are two of the nicest contractors I have ever dealt with. They arrive on time and completely cleaned up the area before leaving. My entire interaction with the South Jersey MasterTech Environmental organization was easy, pleasant and very professional. I highly recommend them.

Jerry O'Brien


I recently had my basement sealed over the summer which caused a ton of concrete dust and debree all over my unfinished basement. I also had many years worth of... read more water leaking in my basement which caused a dirty dingy environment. I decided it was finally time for a good clean and disinfecting now that my basement is finally waterproof. After a ton of research I settled on master tech environmental based on their outstanding reviews. Wayne showed up on Thursday 8/11/22 prompt and early. I was a little nervous because there were supposed to be two men doing the job, but he assured me I would be getting the same quality of work with just himself on the job. He made good on his word. He was polite, respectful of my home, and got every square inch of my basement. He was very detailed, and did an outstanding job. It was exactly what I had hoped for and more. I know it was very tedious work, but he did it all in a sufficient amount of time. I would recommend him to anyone. Thank you Wayne!

Brittany Forte


Cannot be more satisfied. Very professional. They really know their job. Detailed, courteous, took care of all that was needed, explained well all the process. Tony is very knowledgeable and... read more thorough! I certainly recommend them.

Rosario Quinones


We had an excellent experience working with MasterTech on an attic mold remediation. Everyone was very knowledgeable, professional, and accommodating. The remediation process was very thorough (much more so than... read more any of the other companies we considered). The post-remediation testing gave us peace of mind that the project was completed successfully, and their warranty is comprehensive and long-term. All in all, MasterTech was a pleasure to work with from start to finish!

Elizabeth Lieutenant


I had mold remediation and vapor barrier installed in my crawl space, Mark and Wayne did an awesome job, they were on time, very neat, professional and my crawl space... read more is immaculate. Thank you!

Bob McKinney


Amazing company to work with. I can't recommend them highly enough. Tony was very thorough in reviewing the site and answering our questions. The work that Mark and Wayne did... read more was very professional. They arrived on time, did a great job, and left the site immaculate.

Anne Greco


Showed up on time, we're very polite, friendly, and professional. Cleaned up everything, not a speck of trash was left behind. Finished the job exactly when they said they would.

Jennifer Zajac


Master Tech did an excellent job removing mold from our attic. They were professional, detail oriented, and courteous. We highly recommend them!

Tara Crane


If you're looking for a stand up company, look no further! I am so thankful and trust Master Tech completely. Not only are they respectful of your home (masks), but... read more they do not use scare tactics to rob you of your money. You can trust what they say and they all really do give you peace of mind! Every single person we dealt with gave us great customer service and followed up with emails and recommendations to keep your home safe and healthy! Thank you again, MasterTech!

Alex M


The Basement, she is Clean! I highly recommend Mastertech for their professionalism and reasonable price. While not cheap the price was less than other companies with good reputations offered.... read more More importantly there was no scare tactics used to try to get me to to do more than needed. The guys working on my basement were friendly and hard working. Now, this is part is not a review on them but a warning to people like me who forget what they have till it's gone. The only negative I had of the whole experience was due to my naivety. They told me before they started to let them know what I wanted to save. They said they would try to save any valuables that they could. Unfortunately, I forgot some things were down there and valuables can be subjective. So as a warning if it is safe put on a mask and take a throughout look for what you want to save.

Joey G


Excellent communication and work on our mold remediation project. Workers had to do extra work and empty some cabinets that they determined were moldy; they did a great job keeping... read more items organized. (We should have emptied them ourselves in case they found mold, but hadn't done so. Oops.) They left the area cleaner than they found it! Very satisfied.

Barbara Regina


Fantastic job by fantastic people. From the first phone call to the end of the project, everyone was professional, communicated and did a great job with remediation.

Amber Pauley


The staff at MasterTech Environmental are polite, prompt, and professional. Their inspector visited our home, explained their services clearly, and provided a comprehensive proposal before leaving. The remediation crew arrived... read more on time, kept us informed on their progress, and effectively remediated the mold in my attic. They treated us and our home with respect and care. I highly recommend this company.

Michael Macolino


I bought this older home and the basement was so bad I didn't even want to go into it .It was the worst I have ever seen and the mildew... read more was terrible.And the basement was full with junk. The beat thing I ever did was to hire Master Tech to clean it out. I would recommend master text to anybody as they did a fantastic job vacuumed everything out got rid of all the garbage no more smells I have no trouble going down anymore. Again from a 1 to 10 master tech is a 15. Their people are courteous and do a fantastic job

GERALD FLINT


They showed up and time, cleaned up after themselves and updated me every step of the way. Great job, guys.

Paulette Cox

Our Services
Helping our South Jersey's Neighbors through life's difficult cleanups
Certified, Professional
Mold Testing & Inspections
Our Mold Inspection & Mold Testing professionals are experts at locating mold & I.D'ing what caused the mold.
Guaranteed, Safe & Effective
Mold Removal & Remediation
Mastertech is a certified Mold Removal and Remediation Company with an unmatched Mold Removal Warranty.
Guaranteed, Safe & Effective
Hoarding Cleanup
We provide compassionate and discreet hoarding cleanup services to help get your property clean and organized.

Certified, Professional
Crime & Death Scene Cleanup
Mastertech is certified to cleanup and professionally disinfect body fluids after a death or traumatic event.
Guaranteed, Safe & Effective
Deep Cleaning & Disinfection
Mastertech provides residential and commercial disinfection services for schools, public buildings and commercial properties.
Guaranteed, Safe & Effective
Duct Cleaning & Sanitization
Our experienced cleaning specialists use an advanced system to perform thorough duct cleaning.
Mold Remediations Completed
Mold Inspections Completed
Why Choose MasterTech?
Here's What Our Clients Are Saying
South Jersey's Most Trusted
Mold Removal, Mold Testing, Bio & Hoarding Cleanup Company
Mastertech is the most trusted source for mold removal, bio and hoarding cleanup in South Jersey for a reason. We offer the highest quality services for mold and bio remediation in South Jersey. Not only do we offer premium-quality work with safety as our top priority, all of our services are backed by a warranty, so you are guaranteed the best results.
Our technicians are fully certified and insured to perform bio cleanup, mold testing, and mold remediation in South Jersey. So, you can trust that we perform our job to the highest standards. Our expertise and professionalism will impress as much as the quality of our work.
We come highly recommended by multiple homecare experts. We are a trusted company by the Better Business Bureau and Angie's List, and we've been voted Best of the Best two years in a row by South Jersey Magazine. Moreover, we are trusted by both HGTV and the DIY Network. There is a reason that all of these organizations trust us for mold remediation and testing in South Jersey; and it is because we do the best work for the best price.
If you need help with bio or hoarding cleanup or would like to schedule mold testing and remediation in South Jersey, you will not find a better company than Mastertech Environmental.