Animal Hoarding Cleanup NJ
Professional Animal Hoarding Cleanup Company South Jersey
Animal hoarding presents a variety of health and safety concerns. Safe and effective cleanup can be challenging without the help of the right cleanup professional. Animal hoarding cleanup can be physically demanding and emotionally stressful. Mastertech's professional animal hoarding cleanup team is prepared help relieve the burden for family, friends and those closest to the situation. At Mastertech, we are sensitive to the concerns and emotions of those who may be present at the animal hoarding cleanup scene. Our staff understands the shock they are experiencing, and responds with respect, discretion and genuine concern.
Animal hoarders, often lead very private lives, and their poor living conditions are often a well-kept secret. Many of our clients are loved ones who happen to stumble upon the unsanitary and dangerous living conditions of family members or friends who have kept their hoarding compulsion a secret for far too long. It can be a shocking discovery that is often so overwhelming that clients don't even know where to begin or who to call for help.
---
Specialty Cleaning Services Animal Feces, Urine & Bodily Fluids in South Jersey homes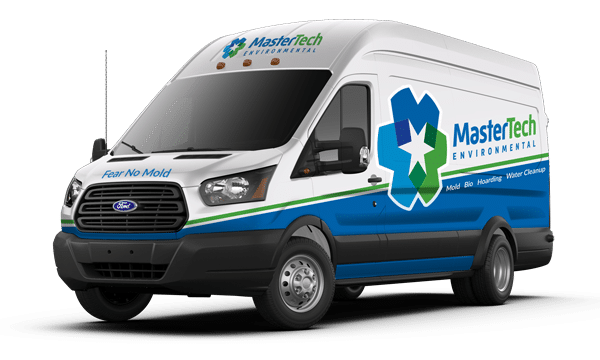 The home of an animal hoarder is often contaminated with a great deal of animal feces, urine and other bodily fluids that can carry a variety of deadly diseases, harmful bacteria and virus that can be seriously hazardous to humans. Animal hoarding is characterized by the compulsive acquiring an abnormally large number of animals in the home while not providing the proper care is the primary concern. The key defining characteristic of an animal hoarder is the hoarder's need to keep the animals despite the inability to properly house them or provide them with basic care. Often times, the hoarder's distorted perception does not allow him/her to see the reality of the animal's suffering and the dangerous living conditions of the home.
As one of New Jersey's Top-Rated Hoarding Cleanup Companies, the technicians at Mastertech Environmental are prepared to safely and effectively cleanup after your animal hoarding situation. Our cleanup team is trained and experienced to use the safest and most effective cleanup and disposal techniques. We follow strict safety protocols, and we use the most advance equipment and most effective cleaning agents to restore your property back to safe and livable conditions. Additionally, our technicians are trained to act with discretion. We understand the sensitive nature of the situation, and we will take every measure possible to maintain our clients' privacy.
Cat Hoarding Cleanout & Biohazard Cleanup Services In New Jersey
If you are trying to help with the cleanup of an animal hoarding situation, you might quickly realize that it is a very serious undertaking that will be physically challenging and emotionally demanding. Mastertech's professionals are just that – professionals and all of our cleanup technicians have been trained to work on hoarding and bio cleanup projects in a discreet, compassionate and professional manner. Our hoarding and bio cleanup services include:
Pack Rat Cleanup
Odor Removal
Bodily Fluid Cleanup
Cat Pee Cleanup
Why Choose a Professional Over Friends or Family Performing the Cleanup?
Hoarding is a very serious compulsion that affects more people than we may even realize. Hoarding in of itself presents a great deal of health and safety concerns. However, animal hoarding in particular is especially dangerous due to the severe sanitation issues involved with animal feces, urine and other bodily fluids. Animal hoarding is a health and safety concern for the occupants of the space as well as the animals themselves. Furthermore, prolonged animal hoarding can also mean a matter of public safety– bacteria and disease carried in animal fluids can spread and make others in the community sick if not effectively cleaned.
Whether you are helping a loved one with an animal hoarding or if you are coming to terms with your own compulsion, you should not attempt to tackle cleanup on your own without professional assistance. Cleanup of such sensitive contamination requires specialized training, equipment, person protection and specific cleaning and disposal methods. Professional animal hoarding cleanup technicians in New Jersey have the necessary training to handle animal hoarding cleanups of any size. Contaminates like animal waste and bodily fluids are considered biohazards that need to be handled according to specialized cleanup procedures and strict safety protocols.
Mastertech Environmental technicians are specially trained to quickly, safely and effectively restore a safe and livable environmental. Our commitment to confidentiality means that your privacy is respected – we'll never reveal details to anyone but our client. Often times, hoarding behaviors come with a great deal of shame for the hoarder. Don't feel embarrassed or ashamed, we are there to assist you in getting your life back and have probably seen much worse.
If you are in need of professional assistance in an animal hoarding cleanup, the expertly trained cleanup technicians at Mastertech Environmental are here to help.